Townhomes in The Eastern Panhandle of WV
Potomac Housing Realtors, LLC offers a great selection of townhomes in The Eastern Panhandle of WV. When you work with trusted real estate professionals, you'll receive nothing but the highest level of service. If you'd like to inquire about our rental houses, apartments, or townhomes, contact us today.
1800 Sqft. 3 Bedroom, 2.5 bath townhome in Brookfield S/D. Features large 1-car garage, split foyer with finished game room, open living room, kitchen, dining room with Deck, washer/dryer, CAC and heat. Access to river front picnic area. Security system included.
NO PETS
RENT $1495
22 Savage Ct.
Falling Waters, WV 25419
53 Compound Cir.
Martinsburg, WV 25403
3 Bedroom, 2.5 bath townhome. Featuring 1420 square feet, W/D, dishwasher, CAC, 1-car garage, fenced in yard, trash and lawn care covered by HOA.
NO PETS
COMING SOON, AUGUST MOVE-IN!
RENT $1350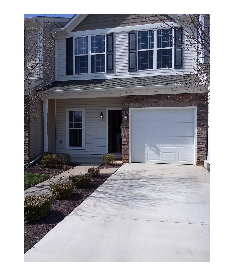 229 S. Maple Ave. #1
Martinsburg, WV 25401
1 bedroom, 1 bath duplex. Featuring 1200 finished Sq. Ft., built-in shelves and cabinets, W/D, decorative fireplace, window A/C, unfinished basement and private yard. Some utilities included.
RENT $725